UC Berkeley: Engagement Session
A popular location for engagement photos is the beautiful campus of the University of California, Berkeley. With its stunning architecture, rich history, and beautiful natural scenery, UC Berkeley offers a wealth of opportunities for capturing beautiful and memorable engagement photos.
One of the most iconic spots on the UC Berkeley campus is the Campanile Tower. This towering structure, which stands at 307 feet tall, offers breathtaking views of the Bay Area and the surrounding hills. Couples can pose for photos in front of the tower or climb to the top for a truly unforgettable view.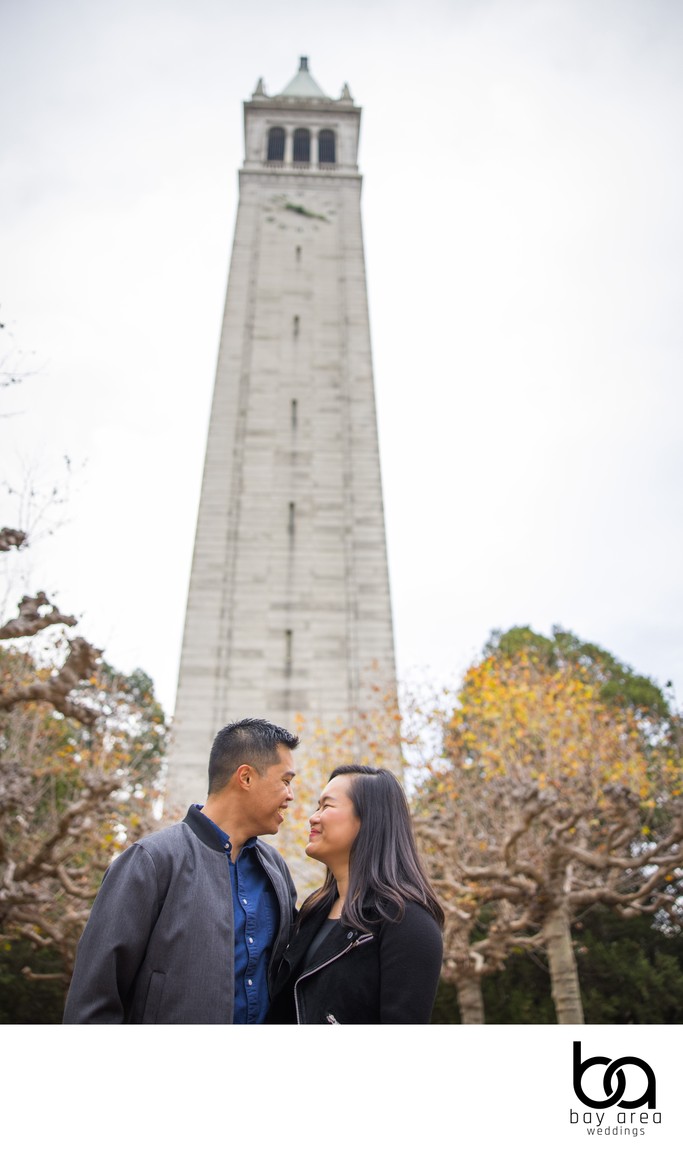 Another popular spot on the UC Berkeley campus is the Doe Memorial Library. The library's grand staircase and elegant architecture make it a beautiful backdrop for engagement photos. The nearby Doe Library Gardens also provide a lovely setting for outdoor photos, with blooming flowers and lush greenery.
For couples looking for a more natural setting, the Strawberry Creek Park is a great option. This park is located just a short walk from the UC Berkeley campus and features beautiful wooded areas, a creek, and a small waterfall. The park is especially stunning in the fall when the leaves on the trees turn vibrant shades of orange and yellow.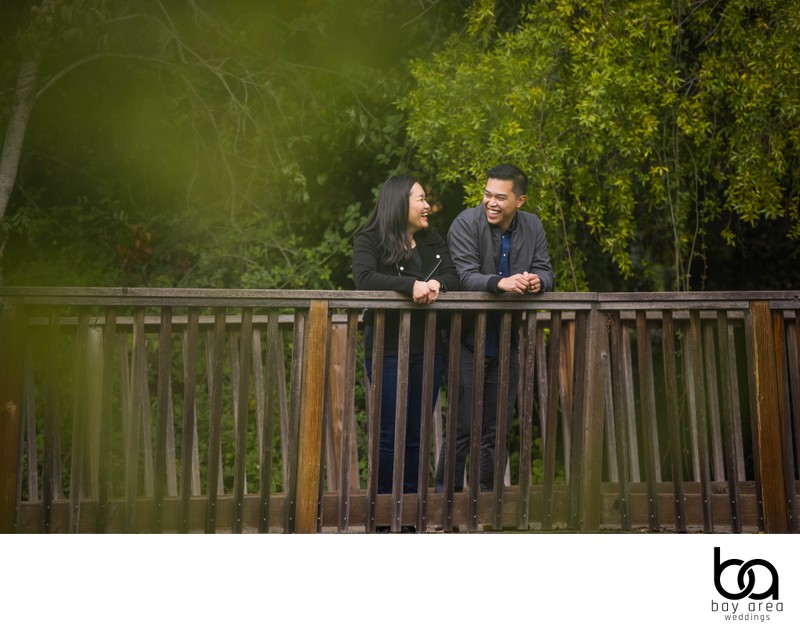 The Berkeley Rose Garden is another beautiful location for engagement photos. This stunning garden features more than 3,000 rose bushes in a variety of colors, as well as fountains, pergolas, and beautiful views of the Bay Area. Couples can pose among the roses or take a romantic stroll through the garden's many paths.
Finally, the UC Berkeley campus offers numerous other beautiful spots for engagement photos, including the historic Sather Gate, the serene paths of the Faculty Glade, and the striking modern design of the Haas School of Business.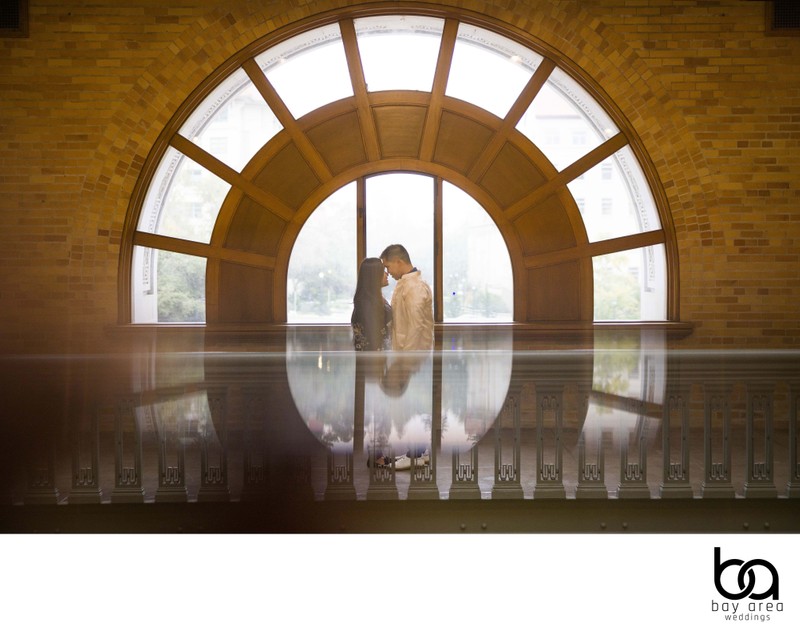 When planning engagement photos at UC Berkeley, it's important to keep in mind that the campus can be busy, especially during peak times like the fall semester. To avoid crowds and ensure the best possible experience, consider scheduling your photo shoot for early morning or late afternoon.
Overall, the University of California, Berkeley offers a stunning and unforgettable setting for engagement photos. Whether you prefer grand architecture, natural beauty, or a combination of both, the campus has something to offer every couple looking to capture their love and commitment in a truly special way.
UC Berkeley: Engagement Session